Peace, Health and Love
Wishing you a wonderful New Year
2019 is going to be Great!
The sentimental moments that our romantic resort has witnessed transmit long-lasting good vibes to every guest and visitor seeking joy.
10 reasons to be grateful & happy in Ibiza:

There is a particular Energy that springs from Earth

The Sky offers you so many beautiful Lights

The Sea has a calming effect on your Soul

Many Nice People are around you

The Sun rises and sets every day

You have the power of a Smile

Nature talks to you

Love exists

You exist

Ibiza
❤
In the past days the Festivities have assembled the family and friends together and we have all been very busy to choose presents, prepare dinners, plan travels and have parties.
And now what?
A year ends and a new year starts, loaded with hope, projects, wishes & intentions. Time to be reborn, to think about you, to create the basis for your 2019.
We wish you much luck and fulfilment in this step of your life!
We sincerely hope that among your intentions for the foreseeable future there is the one to come and visit us when the weather gets warmer.
Ibiza can offer unforgettable days and some special moments that we really want you to collect during your holidays!
It is with this optimistic feeling that we wish you a very Happy Winter.
The Hacienda Na Xamena team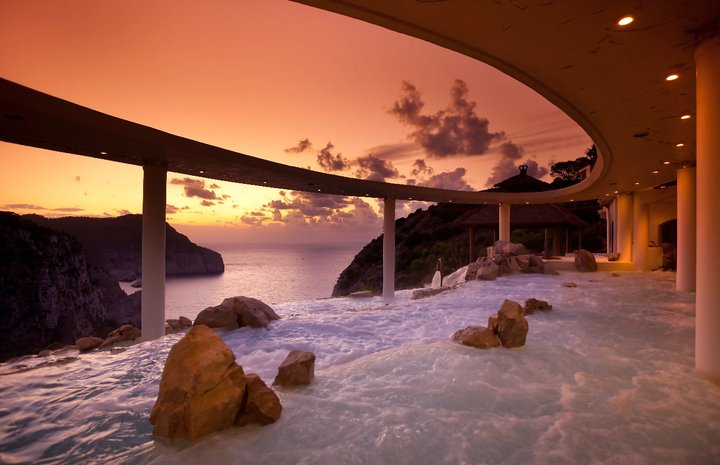 ---
The 5 stars hotel La Hacienda Na Xamena, Ibiza from Ibiza also says goodbye to the 2018 year and welcomes this new year. In the next year we will be happy to welcome you to our magical hotel during your summer holidays, Ibiza is the perfect destination to enjoy a family holidays or romantic holidays, discover the best beaches in Ibiza or admire the best sunsets in Ibiza and for food lovers Ibiza is the perfect place to taste the Mediterranean diet.